200 Things for Families and Kids to do in Melbourne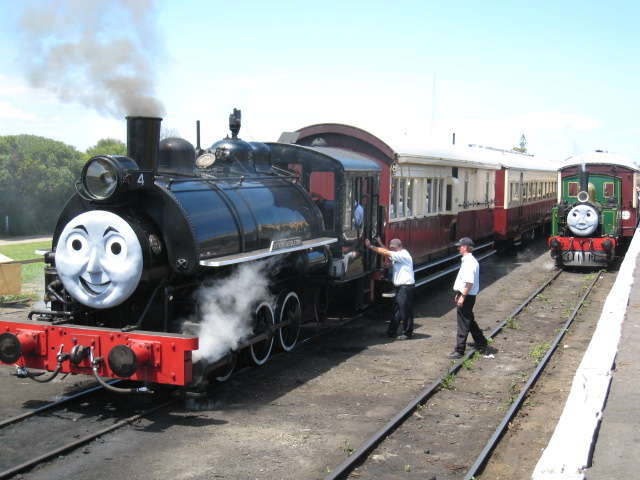 Melbourne is a wonderful city for kids and families because there are so many activities, attractions and events for kids. We have combed the Melbourne Playgrounds site and have listed more than 200 ideas for things to do with Kids in Melbourne. Enjoy.

1. Find your way through the mazes at The Enchanted Maze Garden.
2. Plan a day trip or longer Victorian holiday using our Outside Melbourne activity portal.
3. Water fun on the two fantastic slides and huge Water Adventure Park at Leisurelink Aquatic & Recreation Centre, Waurn Ponds
4. The ultimate Adventure Playground is St Kilda Adventure Playground
5. Immerse yourself in the world of film, television and digital culture at the Australian Centre for the Moving Image
6. Let lost in the giant maze, experience the illusions or play Maxi-golf at Maze'N Things on Phillip Island.
7. Meet the farm animals in inner Melbourne at Collingwood Children's Farm
8. Blast off in a rocket at the Ray Bastin Reserve playground, Narre Warren
9. Catch a fish (and eat it too) at Rhyll Fishing Park
10. Check out the fantastic bat wing carousel at Wombat Bend Playspace, Templestowe Lower
11. Indulge in a total strawberry experience at Sunny Ridge Strawberry Farm
12. Bounce along to an Indoor Trampoline Centre.
13. Get on a guided tour of the Abbotsford Convent
14. Rain is splashing down the window. Time to find a top Family Activity for Wet Weather.
15. Enjoy a treasure walk with Australian Treasure Walks and find all the clues.
16. Step back in time to the Churchill Island historic island farm
17. Trace the Australian wool story - from the sheep's back to the clothes rack at the National Wool Museum in Geelong.
18. Discover the chilling history and secrets of the Old Melbourne Gaol including the hanging of Ned Kelly.
19. Learn about Melbourne's Tall Ship story on the Polly Woodside.
20. Get in a spin with huge spiral slides at Surrey Park, Box Hill or Coburg Lake Reserve, Coburg.
21. Explore the grandeur of Werribee Park.
22. Find a Train related activity
23. Visit the Woodlands Historic Park for a glimpse of settler life in the 1840s.
24. Trot along to Ace Hi Ranch & Wildlife Park for horse riding lessons or trail rides.
25. Learn to ride a horse at Balmoral Equestrian Centre, Blinkbonnie Equestrian Centre, Danbury Park Equitation, Kimgara Park Equestrian Centre, Koombahla Riding School or Melton & District Pony Club
26. Find a Kid Friendly cafe on the Hey Bambini Dining Out with Baby or Little Eats websites and enjoy a snack or drink in a kid friendly environment.
27. Find a playground (more than 3500 playground reviews available).
28. Enjoy a farm stay with some horse riding at Underbank Stud
29. Climb aboard the full size train at Bayswater Park, Bayswater and enjoy a wonderful playground.
30. Search for nesting penguins at The Nobbies on Phillip Island.
31. Glide down the longest playground slide at Roselyn Crescent, Boronia.
32. Have a farm adventure at Warrook Cattle Farm.
33. Visit a fur seal colony with Wildlife Coast Cruises on Phillip Island.
34. Re-live the olden days by going to the Dromana 3 Drive-In or Lunar Drive In at Dandenong.
35. Learn to play chess at Chess Kids
36. Make and fly a Paper Plane
37. Get a taste of African adventure at Werribee Open Range Zoo.
38. Take part in Scrapbooking classes at The Scrappin Folk Barn
39. Take off in a rocket at Awesome Fun Play Centre in Kilsyth South.
40. Skate at Riverslide Skate Park next to the Yarra.
41. Ride a The Steam Locomotive Society of Victoria miniature train at Moorabbin.
42. Knock over some pins at an Indoor Tenpin Bowling Centre
43. Learn to Paint and Draw at Art Encounters
44. Head to the Docklands for a round of Black Light Mini Golf and and Coffin Ride.
45. Experience advanced gaming technology at Chadstone Intencity, Epping Intencity, Southland Intencity, The Jam Factory Intencity or Sunshine Intencity
46. Ride a train and get grab something from the sausage sizzle at Mooroolbark & District Miniature Railway & Steam Club running days.
47. Visit a free Storytime session at a local library
48. Parlez vous Francais? Learn a foreign language at Alliance Francaise de Melbourne, Australasian Centre of Chinese Studies (Bentleigh), Australasian Centre of Chinese Studies (Box Hill), Australasian Centre of Chinese Studies (Hawthorn), Centre of Italian Studies, Surrey Hills Language Champs or El Patio Spanish Language School
49. Ride the cars around the hilly track at Lollipops Playland and Cafe in Bentleigh East.
50. Become a book worm at the State Library of Victoria
51. Attend cooking classes at Gourmet Kids
52. Do some moves in the capsule at the Skate & BMX Park in Knoxfield.
53. Find a local event. There are heaps of Kids oriented events throughout Melbourne every week.
54. Go-kart racing at F1 Management Karts
55. Fly on over to the Australian National Aviation Museum at Moorabbin and do some plane spotting.
56. See the largest collection of Victorian Railways steam locomotives at the North Williamstown Railway Museum.
57. The sun is shining and it's a perfect time to scan the Top 50 Playground list in Melbourne to find a fun and exciting playground.
58. Skate at Frankston Skate Park which is one of the best in Australia.
59. And they are off ... to the Australian Racing Museum at Federation Square.
60. A Smurf village, two big slides and play equipment galore at Bicentennial Park, Chelsea.
61. Tour the Cape Schanck Lighthouse Reserve and take a guided tour of the historic lighthouse.
62. Tick, tock, there is time to see the Clock Museum and Gallery on Phillip Island.
63. Make a visit to the lovely Dromkeen Collection Art Gallery with interesting gardens.
64. Long flying foxes, huge rope pyramid climbing frames, big steamer play structure, Skate Park and BMX Track at Malahang Reserve, Heidelberg West
65. Football mad kids? Then take the Etihad Stadium Tour
66. Explore all things watery at the Geelong Maritime Museum
67. Learn about the history and wildlife of Phillip Island at the Heritage Centre Museum on Phillip Island.
68. Ride through the park on the Portarlington Miniature Railway.
69. Explore the moving stories of people from all over the world who have migrated to Australia at the Immigration Museum.
70. Build magnificent structures from little blocks at the LEGO Educational Centre.
71. Master Martial Arts.
72. Wander through all the exhibitions and collections at the Melbourne Museum.
73. Take part in an arty activity at the National Gallery of Victoria.
74. Wind your way through picturesque Elgar Park on the Box Hill Miniature Steam Railway.
75. Call into the National Sports Museum for a sporting time.
76. Learn about flying in close-up detail at the RAAF Museum
77. Take the Boulder mountain ride or the Cavalier ride at Campbelltown Miniature Passenger Railway
78. Join the Guides for personal, physical, practical and self-development.
79. Take your bike to a BMX Track. Some of the best are at: Waurn Ponds, Kilsyth, Knox, Mill Park, Park Orchards, South Oakleigh, Werribee and Altona Meadows
80. Take a free guided tour with the ranger at the Alex Wilkie Nature Reserve and maybe take a ride on the mini-train.
81. Interact with the Farm animals at Animal Land Children's Farm in Diggers Rest.
82. Visit Arthurs Seat State Park and enjoy the pleasant one hour circuit walk to Kings Falls.
83. Get lost in Ashcombe Maze and Lavender Gardens
84. Plenty of exciting playground fun at the Victoria Street and The Boulevard playgrounds at Ruffey Lake Park.
85. Explore the wetlands, mazes and giant games at Boneo Maze & Wetlands.
86. Bottle feed some animals at Bundoora Park Children's Farm
87. Search for ibis and koalas at Coolart Wetlands & Homestead.
88. Two big playgrounds together at Ballam Park Reserve, Frankston (West) and Ballam Park Reserve (East), Frankston
89. Ride a paddleboat, fish, walk or see the model railway at Emerald Lake
90. Travel through cuttings and over bridges with a view of Mt Macedon on the Bulla Hill Railway.
91. Feed the native birds at Grants Picnic Ground and Tearoom
92. Join the Scouts and participate in some Adventurous Activities.
93. Have a bite to eat and a drink at Babycinos Garden Cafe while the kids play.
94. Tree house, flying fox and other unique play areas at Alma Park East Adventure Playground, St Kilda
95. Meet Australian flora and fauna at Healesville Sanctuary
96. Learn some Circus skills like juggling at Westside Circus
97. Too tired to move away from the computer, then try some Educational Web-sites
98. Vist a Market, Fete or Fair
99. Find a 'Muttaburrasaurus' or another Dinosaur Activity.
100. Play, explore, climb, splash, hide and dig in the Ian Potter Foundation Children's Garden at the Royal Botanic Gardens.
101. Take a trip to Healesville and a ride on the Yarra Valley Tourist Railway.
102. Skate the classic Fitzroy Skate Bowls.
103. Meet Australia's unique wildlife at Jirrahlinga Koala & Wildlife Sanctuary
104. Spot the koalas at the Koala Conservation Centre at Phillip Island
105. Enjoy Lilydale Lake and the super Lilydale Lake Playground.
106. Ride a heritage steam or diesel train on the Bellarine Railway or enjoy a special Friends of Thomas day.
107. Head to Caulfield Park for three playgrounds in a huge park. There are playgrounds at Park Crescent, Balaclava Rd and Inkerman Road.
108. Visit the animal park and a spot of mini-golf at Maru Koala and Animal Park
109. Wonder at the aquatic environment at the Melbourne Aquarium
110. Meet endangered native nocturnal animals at the Moonlit Sanctuary Wildlife Conservation Park
111. Swim with seals and dolphins with Moonraker Dolphin Swims
112. A fun day at Myuna Farm
113. View the waddling penguins at the Penguin Parade on Phillip Island.
114. Have a close encounter with wildlife at Phillip Island Wildlife Park
115. Ride a long flying fox at the Halliday Park, Mitcham playground
116. Have a hands-on experience with a large variety of friendly farm animals at the Rain, Hayne & Shine Farmyard
117. Walks, gardens and a playground at Royal Botanic Gardens Cranbourne
118. Wonderful gardens at the Royal Botanic Gardens Melbourne
119. Feed the pelicans at San Remo.
120. Take a ride on the iconic Puffing Billy.
121. Invite home a newborn goat , lamb or pig for an overnight stay at your house from Serenity Farm Animal Sleepovers.
122. Get a great view of the city at Sky High Mt Dandenong Observatory and Maze
123. Stroll around the lovely Geelong Waterfront Area.
124. Visit the busy and bustling Queen Victoria Market
125. Admire the Sand Sculptures at Frankston Waterfront during the summer season.
126. Organise a kids party with an Fun Activity, Animal Theme, Clown, Face Painting, Fairy, Jumping Castle or Magician
127. Have a Kids Party at home with Home based Entertainment
128. Invite an entertainer to a Kids party from Dreamscape Kids Entertainment
129. Visit a Play Centre
130. Tremble in fear before going down the huge slides at Kids Space Indoor Play & Party Centre in Hallam.
131. Ride some big slides at Bigslide Indoor Sports Playground & Café
132. The folks can enjoy a nice coffee and the kids can have fun on the circular beetle ride at Billy Lids Indoor Play Centre
133. See Australian wildlife at Wildlife Wonderland.
134. Try some chooks at home on trial from Book a Chook
135. Run around and play at Croc's Playcentre Pakenham which is largest indoor Play Centre in Australia.
136. Explore the three storey medieval play castle or play a round of dark mini-golf at Dizzy's Castle Indoor Play Centre.
137. Shoot air cannons and watch the volcano explode at Monkey Mania Play Centre in the Docklands.
138. Find your way through the giant wooden maze or play a round of mini-golf at A Maze 'n Games.
139. Get soaked at Adventure Park Geelong which is Victoria's first water theme park.
140. Walk on water with Aqua Orbs.
141. Have a loan of some toys from a local Toy Library.
142. Learn road safety at Casey Road Safety Education Centre
143. Play a Darkzone game.
144. Learn to ride safe at the Essendon Traffic School
145. Become enchanted at Fairy Park at Anakie
146. Indoor fun at Fun City Darkzone Entertainment Complex
147. Enjoy a family fun day at Funfields
148. Interactive games galore at Galactic Circus
149. A day out at Gumbaya Park with Australia's longest concrete toboggan and waterslide in summer.
150. Learn cheerleading and dream of performing in front of the Dallas Cowboys.
151. Explore Hedgend Maze in the lovely setting of Healesville.
152. Learn road safety at Kew Traffic School
153. Visit Melbourne's iconic Luna Park
154. Be scared inside a plastic ball at Sfear Factor
155. Race a go-kart or play LaserForce at Sidetracked Entertainment Centre.
156. Ride the beautifully restored Carousel at Waterfront Geelong.
157. Hand paint a ceramic piece at All Fired Up Ceramic Cafe or Happy Glaze
158. Let the Tiger out and try the indoor or outdoor course mini-golf course at Top Fun in Rosebud.
159. Try the Wyncity Family Entertainment Centre in Werribee.
160. Get active and play some Sport.
161. Improve the backhand with Tennis Coaching.
162. Try in-line skating at Blade School
163. Take your radio controlled car to the Knoxfield Radio Controlled Car Track
164. Try roller blading and roller skating at Laverton Skate Centre, Roller City Bayswater, Skateworld Mordialloc or Rollerway Skate Centre, Newtown.
165. Visit the Phillip Island Chocolate Factory where chocolate faces are the norm.
166. Ride go-karts around the three tracks at Le Mans Go Karts.
167. Push it, pull it, spin it, bang it and get interactive at fantastic Scienceworks
168. Pay respect to those who died for our country at the Shrine of Remembrance
169. Have a picnic at one of the Nature Reserves close to Melbourne.
170. Learn to ice skate at the Olympic Ice Skating Centre.
171. Drop in to the awesome Rampfest Indoor Skate Park.
172. Find a Fire Truck at the Fire Services Museum
173. Try the huge Skate Ramp at Wantirna South (for experienced skateboarders only)
174. Watch the planes fly over Melbourne Airport at Operations Road or Sunbury Road
175. Take a walk through the magnificent Alfred Nicholas Gardens
176. Ride the Altona Miniature Railway.
177. Spend a day with the huge range of animals at the Melbourne Zoo
178. Investigate the workings of a large commercial dairy farm at Caldermeade Farm
179. Get a view of the best of Melbourne on the free City Circle Tram.
180. Ride up and down hills, across bridges, and through tunnels at the Diamond Valley Miniature Railway.
181. See the huge working Emerald Lake Model Railway
182. Become a pioneer at the Schwerkolt Cottage and Museum Complex
183. Use some pedal power at Emerald Lake Paddleboats
184. Experience Indoor Karting at Fun City Go Karts (234 Fun Galore).
185. Try the fun and speed of slot car racing at King Willys Slot Car Raceway
186. Take a guided tour around central Melbourne with Melbourne City Bikes
187. Take a free ride with commentary around key attractions and destinations on the Melbourne City Tourist Shuttle
188. Take Fido along and join a Dog Obedience Club
189. See the farm show at Chesterfield Farm.
190. Pick some fresh berries and cherries at Blue Hills Berries and Cherries
191. Exercise with your children at Melbourne's famous 'Tan Track' in the company of other Parents with Bay City Strollers
192. See the Steam Traction Engines in action or take a ride on the miniature train at the Melbourne Steam Traction Engine Club
193. Ride the Mornington Tourist Railway.
194. Race on the spectacular Phillip Island Grand Prix Circuit Go Kart Track.
195. Attend dance lessons and learn one or more styles of dancing.
196. Learn to dive at A B Ocean Divers on the 'Bubblemakers' program.
197. Learn to swim at one of the Swim Schools across Melbourne.
198. Find an Aquatic Centre across Melbourne.
199. Go to the children's tunnel water slide and slide and slide and slide at the Ashburton Pool and Recreation Centre
200. Try the two fantastic slides at Casey Recreation & Aquatic Centre (RACE)
201. Take a dip at the Art Deco masterpiece at Eastern Beach Reserve Swimming Enclosure in Geelong.
202. Water fun and tunnel slide at the Melbourne Sports and Aquatic Centre
203. Learn to row at the Y Rowing Centre on Albert Park Lake.
204. Take the train into the CBD and pick from the Activities in Melbourne Central Business District (CBD)
205. Ready for some free Adventure, then head to one of Melbourne's Adventure Playgrounds.
206. Get lost in one of Melbourne's mazes.
207. Become a Melbourne Playgrounds Facebook Fan and keep up to date on new activities and ideas.
208. Find a Fire Truck Activity
209. Join an amateur theatre company such as Beaumaris Theatre Inc. and be dramatic.
210. Wander the streets of the Melbourne CBD area and see Melbourne Street Art.
211. Thrills down the long metal slide at Quarries Park, Clifton Hill.
212. Attend music lessons and learn to play an instrument or sing.