Mernda Adventure Playground, Mernda Village Dr, Mernda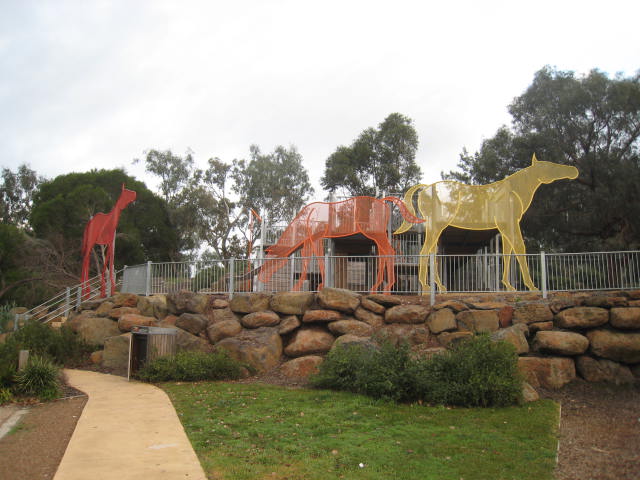 Three huge horse shapes dominate the top level of the playground which has a structure with levels and nooks and crannies and includes a metal slide, caves, fireman's pole, flying fox, ramp, walkways, steps and ladders. A ramp leads to an area of wooden platforms with a short tunnel slide, fireman's pole, ladder and scrambling wall. Further along is a large sculptured sandpit with a roof, tractor embedded into the path, see-saw and four swings. Limited seating is available.

The playground is very spread-out and stretches along the road and is not far from the car park and water. This would make it very difficult to keep an eye on the safety of the kids.


Photos:
Cnr Mernda Village Dr and Greig Dr, Mernda 3754, Victoria, Australia. View Map
Telephone:
Map: 390 Ref: J7