Bendigo Playground - Lake Weeroona, Midland Highway, Bendigo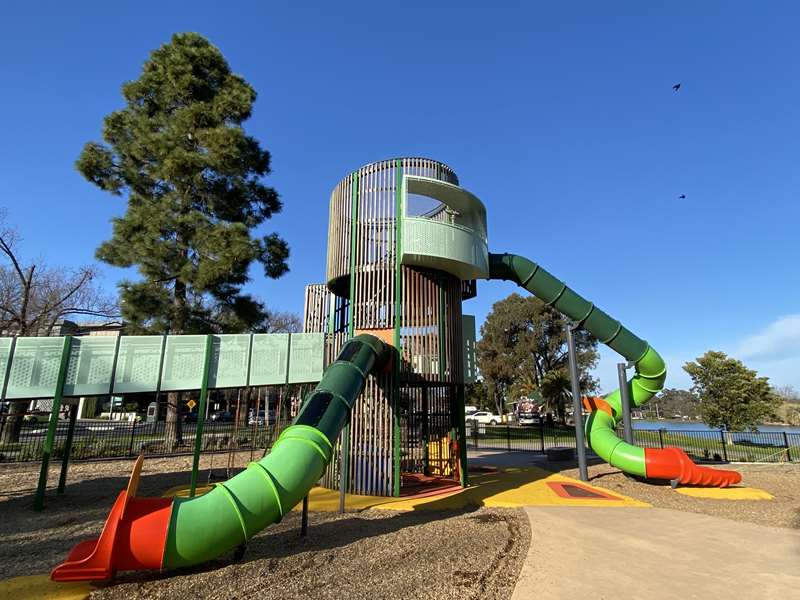 Located beside Lake Weeroona on the Midland Highway which means that it is a convenient stopping off place for people passing through Bendigo.

Large wooden adventure style playground with lots of ramps, tunnels, levels, steps and ladders. Also has wave and tunnel slides, climbing frames, fireman's pole, walkways, climber, periscope, chain bridges and scrambling wall. Four swings. Shaded and unshaded seats within the playground area. Next to lake but enclosed by a fence with a safety gate. Nearby are shelters with tables and toilets.


Photos:
Midland Highway, Bendigo 3550, Victoria, Australia. View Map
Telephone:
Map: X921 Ref: D9