Phoenix Park Playground, Rob Roy Road, Malvern East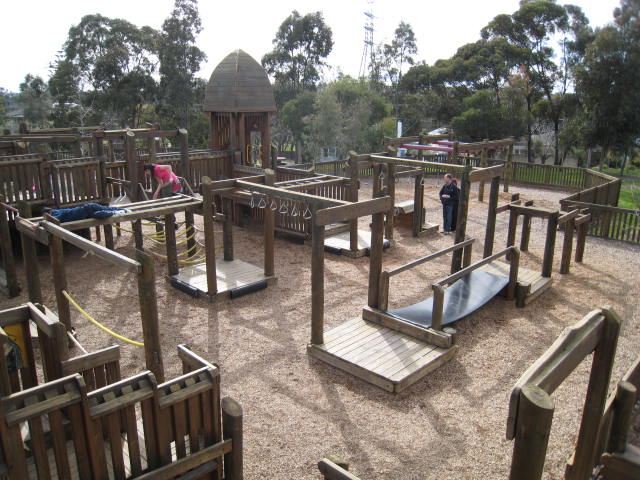 Wooden "fort" style playground. Wonderful, with the Neighbourhood house, Library, BBQs and a Cafe on site. There are ten swings of various types and has a large wooden structure with many areas. Includes sand pit. Was built to suit both little ones & older kids. Can get very crowded. A lot of people living in Malvern make a lot of money and also have this play park - life doesn't seem fair.

Phoenix Park Cafe is a small family ran cafe located within the Phoenix Park Community centre adjacent to the playground.


Photos: