Welcome to Melbourne Playgrounds, your one-stop online guide to find fun activities and playgrounds for your entire family.

Search by Suburb | Search by Maps | Search by Facilities

BabySitters Now - Babysitters & Nannies Needed for New Australian Babysitting Website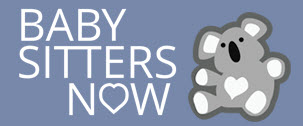 Babysitters Now is Australia's newest and friendliest babysitting and nanny website. Carers and parents can currently register for free! We are in Read On..
Dinosaur Activities in Melbourne

The first port of call for any family dinosaur activities in Melbourne should be the huge interactive dinosaur 'Muttaburrasaurus' at the Read On..
Melbourne's Top 5 Free Family Activities
Utility bills are skyrocketing, grocery bills seem to increase every time you go shopping and your wallet is so thin that it makes Twiggy seem positively rotund. Free family activities to the rescue. We are adding these free activities on our Read On..
Melbourne's Top 20 Family Activities for Wet Weather
Melbourne is a city renowned for throwing in four seasons in a single day and the laws of probability suggest that Melbourne is going to get its fair share of wet days. We've searched through flooded drains, crossed expansive reservoirs and explored Read On..
Top 50 Playgrounds in Melbourne
We are adding one playground per day on our Melbourne Playgrounds Facebook Page until we reach the best fifty playgrounds in Melbourne and Geelong. This list Read On..
Indoor Trampoline Centres in Melbourne
It is now possible to bounce your way across Melbourne's Trampoline centres. Dodge a ball in Seaford, spring into a foam pit in Altona, bounce like a kangaroo in Glen Iris or shoot a hoop while doing a super high jump at Rowville. All the Read On..
Comparison of Memberships for Melbourne Families
A family membership can be a worthwhile investment and great value if you like to do an activity on a regular basis. Memberships to favourite places or activities can be great birthday or Christmas presents. We have put together a summary of the Read On..
The Most Exciting Kid's Activities in Melbourne
The kids may not yet be ready for skydiving or bungee jumping but there are plenty of exciting and adventurous kids activities in Melbourne to get the heart rate pumping and the adrenaline racing of any child. Massive slides, vertical slides, water Read On..
The BEST Playgrounds in Melbourne, Geelong and Country Victoria by Region
We have created documents on the best playgrounds in each region of Melbourne, Geelong and Regional Victoria. The documents can be accessed electronically or printed and kept in the car to use when the opportunity arises. Access the guides Read On..
How to Use Melbourne Playgrounds Website (in a Nutshell)
The Melbourne Playgrounds website is a HUGE portal to family activities in Melbourne, Geelong and Regional Victoria with more than 9100 listings and 62,000 photos. Since it can be a bit overwhelming, here is a quick-start guide to get you Read On..
Water Play Spaces in Melbourne
Until the next Ice Age starts, Melbourne will continue to experience periods of very hot weather during summer. When the weather warms up it's nice to be able to cool off in a water play space. Our favourite spot is the Read On..
Comparison of Aquatic Centres in Melbourne and Geelong
The following table is a summary of the cost, location and facilities in every Aquatic Centre in Melbourne and Geelong. Prices are correct as at December 2013
Read On..
The Ultimate Guide for Kids Parties in Melbourne
Your son or daughter's birthday is fast approaching and the anxiety level is increasing ... Will you have a party at home or at a venue? How will you keep the children entertained? How can you make the party exciting and fun? Where can you get some Read On..
New Extended Search Capability
Melbourne Playgrounds has just made it easier to search for a needle in a haystack - well, at least to search for a playground with BBQ, toilets and shade. The Read On..
Hundreds of Family Activity ideas for Holidays and Day trips
Last month we completed an advanced course at the RSAS (Royal Society of Activity Sniffers) in Dogtown, East Gippsland. We majored in sniffing out family activities and put our new found skills to good use by sniffing out hundreds of family Read On..
List of Mini Golf courses in Melbourne and Victoria
Dressed in our plus fours and with a Callaway putter under our arms, we took our motorised golf cart in search of every mini golf course in Victoria. We searched through the rough and the deep bunkers with Tigerish fervour to produce this list. Read On..
Pick Your Own Pick Fruit
Melbourne Playgrounds wrote an article for Hey Bambini on the best places to pick your own fruit around Melbourne. There is Read On..
200 Things for Families and Kids to do in Melbourne
Melbourne is a wonderful city for kids and families because there are so many activities, attractions and events for kids. We have combed the Melbourne Playgrounds site and have listed more than 200 ideas for things to do with Kids in Melbourne. Read On..
New Feature - Kids Directory
You may have noticed a new item on the left hand menu titled "Kids Directory". We will be listing suppliers of Kids related products & services including Babysitters & Nannies, Children's Health, Clothing, Education & Learning, Furniture, Gifts, Read On..
Next page.. 1
2
3
|
Next Page